Financial Domination and What It Really Means
Financial domination is a term that describes a fetish wherein men mostly become sexually aroused by being controlled or dominated financially. This is right; there are some men who are actually aroused mainly by the idea of giving cold cash to women simply they demanded them. These men have this deep need of being exploited and controlled financially.
Get to Know the Woman Who Financially Dominates a Man
The woman who dominates the man financially is often called a goddess, domme or mistress. This woman is often dominant in nature and slowly integrates herself to the aspect of financial domination for obvious reasons. Some women are believed to be doing this for their own financial gain while others are simply aroused because of the power they actually have and their control over men's finances. Receiving cash and gifts from men is not just arousing for these women but certainly fetish which is more attractive especially for those who are compulsive shoppers. Those women who are completely into fashion, cash and jewelry are usually drawn into this kind of financial domination career. This is in fact a highly addictive profession for women with money and material things are one of their weaknesses.
The Male in the Financial Domination Scenario
Male in this scenario are often called money slave, submissive, pay pig and many other names. Most of them have stories of dominant sisters or mothers and growing up, they feel their position under women. They also have firm belief that women are superior and they are just used for women's disposal. These men are at least at peace with their sexual lives. Surrendering into their needs for strong need of giving up their control, some of these men are those you would not even imagine would partake into this fetish. They're CEOs and ultimately successful corporate executives. There are also millionaires and even billionaires who easily fit their profile for financial slaves.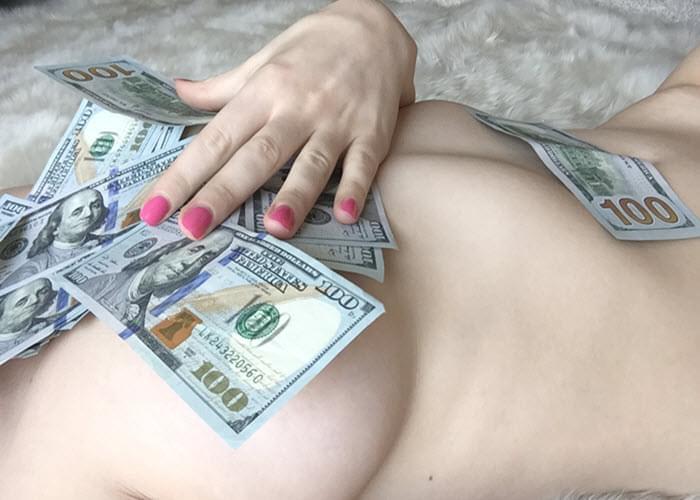 Men who are really into fetish commonly crave for fair amount of exploitation and humiliation and some even prefer heavy domination which might include being ruined. Others want to simply spoil and improve the life of the ladies and maybe worshipping them a bit on the side. Majority of men involved in such financial domination scenario even gain more humiliating names such as pay pet, piggy, cash cow and more but these don't stop them from being part of this scenario. Some men even wanted to be ignored more for days by their Domme.
The relationship might not have any sort of love of mercy attached into it however; there are some Dommes who really care for their money slave especially those who are actually with them for long term. Most individuals who engaged themselves into financial domination have stronger money fetish and most men who are really into serving financially or those being exploited financially love intense humiliation which is something that's often misunderstood by many.
Financial domination is mostly practiced online however; there are few people who are known to practice this on real time in forms of shopping sprees, different types of humiliation and money exploitation.

Want more? go to Sex.Sex now!