Tony's review tells you everything you need to know about Myfreecams' live sex chats!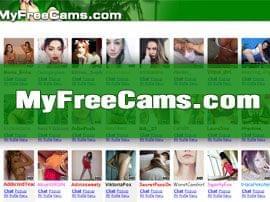 We all know how popular live sex cams chats are in cyberspace and how much we all love being online with a hot, sexy temptress! And if they "cum" free, then all the better. Myfreecams offers you exactly that – a bunch of warm-blooded, hungry babes who are just itching to get you where they want you and have you begging for more! also check Myfreecams om Twitter.
You can remain an anonymous guest, but Myfreecams.com encourages you to become a member so you can take advantage of more features on the site – and it won't cost you a cent. Obviously, there are options and features that you will need to pay for, but that is entirely your choice, just like in I'mlive.
Public chats are always free and are a great way to get to know your favorite models, but if you want to see them naked on cam, then you have to go private! I like the voyeur option though... Here, you get to spy on another member's private chat (with his permission, of course) and check out the scene for a third of the cost! You can also join a Group Show for even less! And if you like what you see, but don't want anyone else to spy on you, you can opt for the True Private show where it will be just the two of you!! This costs a little more, but it is well worth it, in my opinion!
I'm not crazy about the cramped home page with all the tiny photos of the models, but it certainly shows you how many models are available on sex cams sites and you can always enlarge the thumbnail photo by scrolling over the top right of the pic where the camera icon is. Then again, you probably won't spend much time on the home page. The idea is to go into a chat room after all. And this is where Myfreecams.com gives you free reign. You have the option to customize the appearance and function of the chat rooms and you can change your chat font and colors. All this and more can be found under your "Personal Options".
One thing I do like about My Free Cams is that the models are not required to do anything specific or follow a script. Everything in a private chat is up to the model and the member, and models are happy to do whatever you like as long as they're comfy with your requests. And remember, you can always watch your recorded show over again at a later stage – at no cost!!
Now you know the basics of the site, so let's discuss some of the specifics!
Costs
So here are the nuts and bolts of what you're in for on Myfreecams.com! While you never have to pay a dime to enjoy the site, you won't get the full benefit of nude cam girls if you don't. Yeah, you may see a few tits 'n ass, but don't you want the full monty? I certainly do! But buying tokens doesn't have to set you back, especially if you buy in bulk. There are three options: 200 tokens will cost you $19.99 (10c/token); 550 will cost $49.99 (9c/token) and 900 will cost $74.99 (8c/token).
The cheapest adult sites shows on offer are the Group Shows, which cost 10 tokens per minute. Members are encouraged to tip big in these shows cos the models don't earn as much as if you're alone in her chat room! If you want to be a Spy or Voyeur, it will cost you 20 tokens a minute and the Private adult sex shows are 60 tokens a minute. If you want a True Private Show, you'll have to fork out 80 tokens per minute. Tipping is always welcomed by the models, but don't go bribing them with extra tips in return for some or other action. Tips are added extras for them and they should not have to do anything extra for them!
Number Of Hosts
I'm not exactly sure how many models are registered with Myfreecams, but you'll find around 1,000 of them online at any one time, so I'm pretty sure you'll have plenty of frisky, ravenous models with perky tits and tight asses – or the opposite, if you prefer – to keep you entertained. And believe me, the options are endless. I met buxom blonds, ravishing redheads, devilish dames, loving Latinas, alluring Asians, black beauties and many, many more! And boy, did they have some assets on them!! Not to mention how daring and adventurous some of them were... Wow!
In addition, if you need help deciding who to choose, you can check out the "Miss MyFreeCams" section where you'll find the top 100 models who have earned the most tokens that month. The winner receives a prize and is crowned Miss MyFreeCams, so this is a great way to narrow down the choices and find the best babe of the bunch (for that month anyway).
Video Tutorial
Camgirl of The Month
Lexivixi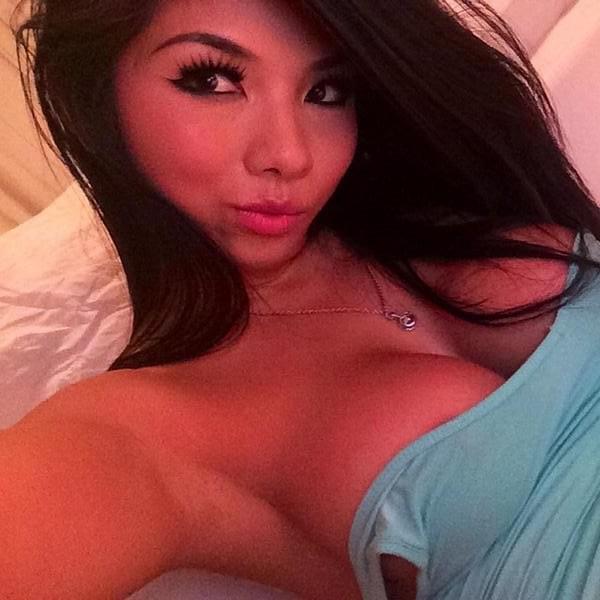 If you're looking for an Asian live webcam show then you can't go wrong with Lexivixi. One look at this saucy oriental chick will get you worked up within seconds, but be sure to keep it in your pants long enough to discover all her assets. Superb sex skills, a firm body, perfect tits and a naughty giggle await.
Top Promotions
I didn't see any promotions on Myfreecam.com; however, the more tokens you buy at one time, the cheaper each one becomes. You do get one Reward Point for every 10 tokens you purchase and these can be redeemed in various ways with different features.
Types Of Membership
Unlike many other live sex cam websites, My Free adult cams doesn't have many types of membership. In fact, other than the usual anonymous guest status, there are only two ways you can be a member – Basic Member and Premium Member. As a guest, you can check out quite a bit of the site, but models can choose whether or not to allow you into their sex cam chat room and often don't, so if you really want to benefit from the site, then sign up. It's free and you're under no pressure to pay for anything.
Basic membership is free for life and you can come and go as you please. You'll be able to chat with more models and take advantage of more features on the site. If you decide you want to become a Premium member, all you have to do is purchase tokens ONCE and you become a Premium member – for life! You're under no obligation to buy more tokens ever again and you have unlimited access to all features on myfreecams.com. However, as mentioned above, if you want to participate in spy shows, group shows or private shows, you'll have to buy tokens.
Special Features
My Free Cams has something you don't see very often on webcam sex sites and that's "The Lounge". This is a place where Premium members can go to "chill out". It's for members only and you can watch any of the live models using special controls while talking to other members. It's a place to share thoughts on what to do in a sex chat, help out a fellow members by recommending models you've liked and vice versa, and get advice or information. How cool is that?
Another thing I've noticed about myfreecams.com is that all your private shows are recorded so you can watch them again for free whenever you want!! And you can keep them forever! Its one of the best mobile cam sites on the web, Your chat show texts are also saved in your Archives folder for you to read again. Then there's the Private Gallery, which is a special bonus for Premium members.
You get to see all types of photos of different models whenever you choose!
Included in all of this are the notifications you get from the models. You can set it up so that your notifications alert you via email or text message when your favorites are online so that you never miss an opportunity. Again, this is absolutely free for members.
Site Navigation
Navigation seems to be simple enough. You'll find all the models you need on the home page and the menu section is pretty straightforward. And if you want to change your personal settings, it's also right there under the menu! So take your time and take advantage of all these luscious ladies. I'm going to do that right now! I know there's one out there that will rock my socks off!! Hope you find yours too. Have a blast!
Want more sex cams? come to Cams.com!