Lingerie Cams
Not only lingerie cams girls, but fashion models and celebrities are proudly putting cleavage on display – especially when the sun goes down and it's time for cocktails, clubs and midnight pool gatherings.
Rihanna and her red dress with a couple of nice perky puppies basically falling out, Kendal Jenner, Bella Hadid and Jennifer Lopez are just a few celebrities who are fuelling the trend. As a result, sales of sexy show-off bras, crop tops and bralettes are growing so rapidly suppliers can't keep up with the demand! Of course, these little unsupportive beasts are pretty difficult to rock for anyone with boobs bigger than B-size, but is it stopping anyone? Not really.
In fact, talking in numbers, recent reports from the lingerie brand Ann Summers show a whopping 27% rise in sales of these types of undergarments. As ladies are walking out of the shop with their hands full of playful cleavage-defying bras, we can't help but note that breasts are the new black, and so are boob cams.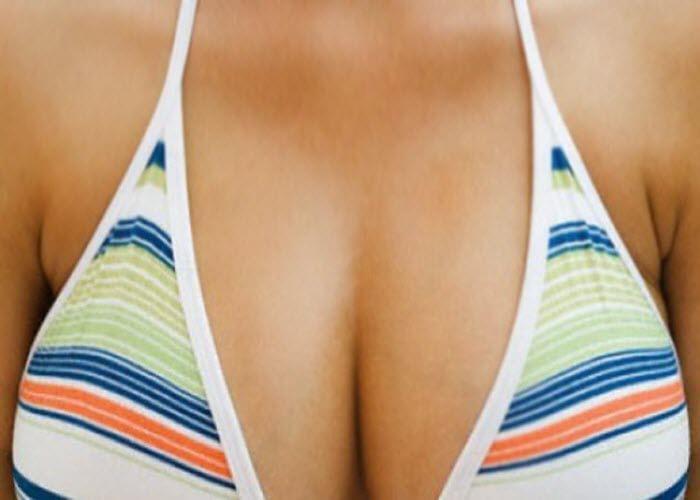 Some ladies not particularly genetically gifted in the area are even trying bizarre tricks to visually enhance their assets, from clever elaborate contouring and good old silicone inserts to stuffing their bras with chicken breasts (no jokes – apparently it allows for more realistic feel). And this is not to mention plastic surgery, of course.
It seems like the media is trying hard to cover the emerging trend, sometimes taking the matter a tad too far. The UK tabloid The Sun caused an online outrage by posting a material containing the following line: "Big boobs bounce back as having an out-and-proud cleavage is now in — while having small boobs is no longer fashionable." The New York Post made the questionable line go viral by posting a response material titled "Boobs are back in a big way."
Although it may seem like the article is praising curvy ladies with big breasts, even boob cams fans seem to be noticing that the message as such is wrong. Whilst praising one body type, the material also tears apart assets of other women, making them feel unattractive and unwelcome in the world supposedly ruled by big boobs.
Twitter basically exploded with comments, such as:
"These convos about certain body parts and/or types being in or out are irritating to me." @BougieLa
"Boobs are back in a "big" way? What about girls with small boobs? Medium? Don't discriminate, yo. All boobs are fantastic." @siskyphus
"Boobs are back?? I mean last time I checked they were still part of the female body but ok glad to know they are a fashion statement again" @sophdoesnails
"Gotta ask my mom if she still has any of her old boobs from the 80s that I can wear" @helfitzgerald
Like it or not, it doesn't really matter how to word that though. Big boobs are definitely back again – and so are the lingerie cams!

Want more? go to Webcamking!